Haydn: Exploring the Great Composers Part 3
   Franz Joseph Haydn was one of the composers of the 'First Viennese School', an unofficial term which also includes Mozart and Beethoven. These renowned composers are considered primary names in the 'Classical' period of music.
   During this period in music history, melody tended to be 'motif'-based, or 'motif'-oriented, and music was, in some sense, characterized by less of an emphasis on counterpoint. Musical phrases tended to be short in the music of this period. Harmony tended to have a clear tonal structure, and order.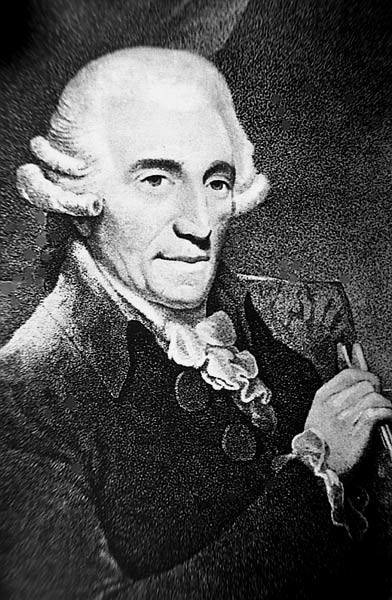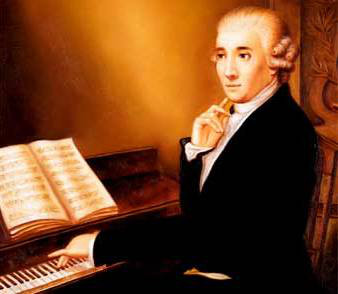 Haydn was born in 1732, in a cottage right near the border of Austria and Hungary. He was the second of twelve children.  As a child, he was sent to Vienna, where he learned to play the keyboard, violin and kettledrum. He also played in the church orchestra.
   Later, Haydn served the Esterhazys, in the Eisenstadt castle, where he attended to the prince, composed, conducted, and also was in charge of the library, musical instruments, and musical staff.
   While in service of the Esterhazys, Haydn's duties also included composing church music, such as settings of the Mass, including the 'Nelson' Mass. Franz Joseph Haydn wrote over a hundred symphonies, including the rather well-known 'Surprise' Symphony. He wrote string quartets, almost 50 keyboard sonatas, oratorios, and more.
   Among his more well-known works are 'The Creation' and 'The Seasons', as well as a delightful trumpet concerto, written for the keyed trumpet, which, at the time, was a new instrument. Interestingly, Haydn wrote quite a number of pieces for the 'baryton', a bowed string instrument with a twin set of strings.